I discovered this colorful act of graffiti on an electrical box at a park near my home: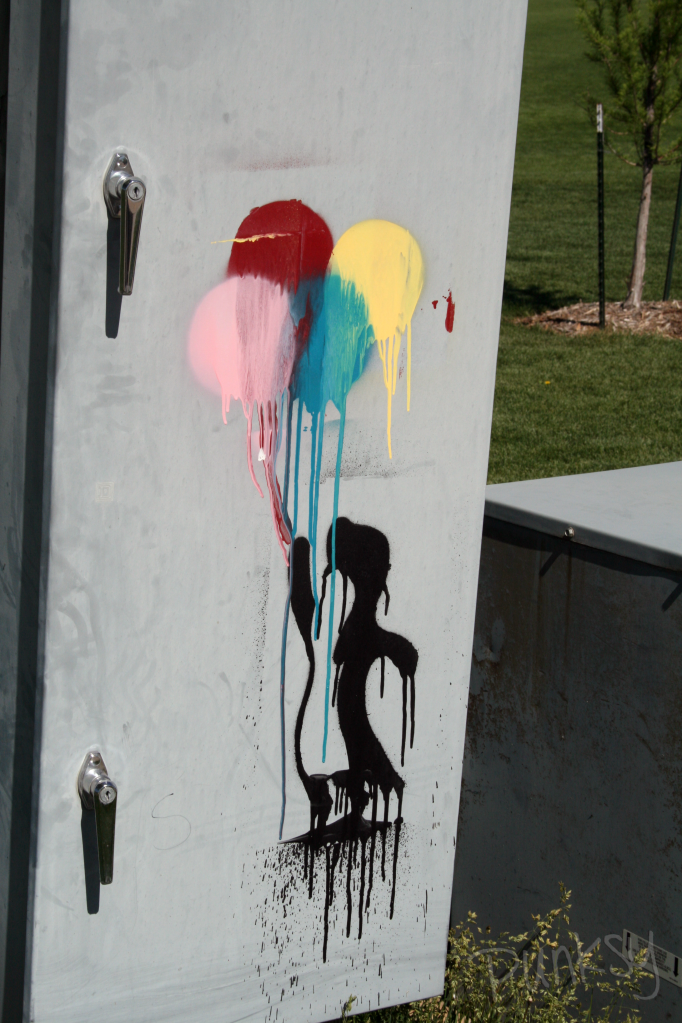 Not ten feet away stands this effigy, acquired by the city: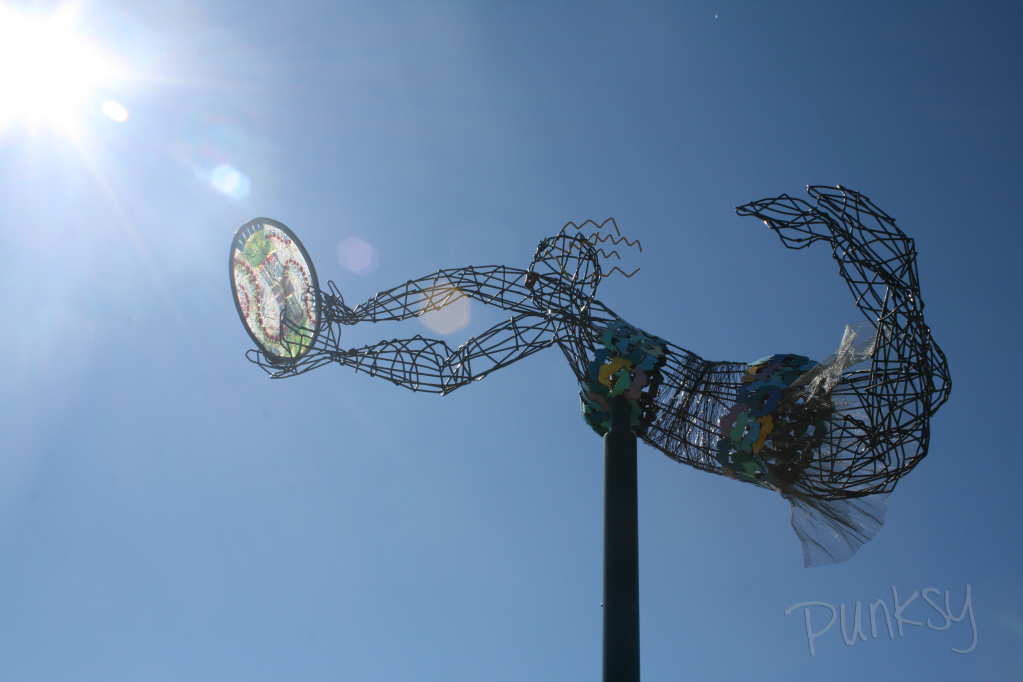 I'm sure the former will soon be covered or sand-blasted to oblivion. This particular graffiti, visually pleasing and thought provoking, comes across as a relevant, though subversive, work of art that expresses some voice of the community. I don't always feel this way about graffiti. The sculpture, with its movement and medium, has its own, more acceptable expression. What are your opinions on graffiti?